Quantum Computing for Chemistry – The Next Revolution
Leverage the transformative potential of quantum computing and its applications in chemistry, innovative materials, and beyond.
Tuesday 24 Oct

Wednesday 25 Oct

Thursday 26 Oct

Friday 27 Oct

Keynote:

Quantum Computing State of Art

Technical Lectures:
Computational Quantum Chemistry

Technical Lectures:

Complexity, Computational
Costs and Quantum Advantage

Keynote:

French Quantum Ecosystem


Guest Speaker:

Olivier Gorceix - French Ministry for Research - MESR

Technical Lectures:

Introduction to Quantum Information
and Quantum Computing

Technical Lectures:

Hot topics and latest research

Workshop:

Coding exercise

Keynotes:

Industrial Applications Overview


Guest Speakers:

Agnes Meyder - Roche
Davide Vodola - BASF
Ricardo Enriquez - Repsol
Gemma C. Solomon - University of Copenhagen


Technical Lectures:

Quantum computing foundation

Workshop:

Use case discussion

Panel discussion:

Industrial Applications

Technical Lectures:

NISQ algorithms and hardware

Workshop:

Coding Tutorial

Technical Lectures:

FTQC algorithms and hardware
* 2-days course: Tuesday 24 & Wednesday 25, 2023 or Thursday 26 & Friday 27, 2023, full-course: Tuesday 24, 2023 to Friday 27 ,2023 included.
Quantum Computing for Chemistry – The Next Revolution is the first workshop of its kind in Europe, co-organized by Qunasys and the EquipEx+/PEPR Quantique project aQCess of the University of Strasbourg, as part of the QAREER pilot program of the QTEdu (Quantum Technolgy Education) coordination and support action of the EU Quantum flagship
The event will take place at the ISIS institute of the University of Strasbourg and the CNRS – one of the leading research institutes in France and internationally. Founded in 2002 by Nobel Prize Laureate Mr Jean-Marie Lehn, it focuses on developing and promoting top level multidisciplinary fundamental and applied research at the interface between Chemistry, Physics and Biology
The training material and instructors are well-experienced helping the workforce get quantum ready working with more than 50 companies in QPARC, Japan's largest quantum computing application research community focused on industry use cases, to get quantum ready, test use case applicability, and benchmark algorithm suitability for near-term computers CONSORTIUM FOR QUANTUM PRACTICAL APPLICATIONS – QPARC IN EUROPE FOR INNOVATION IMPACT AND HIGH-QUALITY RESEARCH
Nature Index 2017 Innovation Ranking FRENCH PUBLIC QUANTUM COMPUTING INFRASTRUCTURE
aQCess Atomic Quantum Computing as service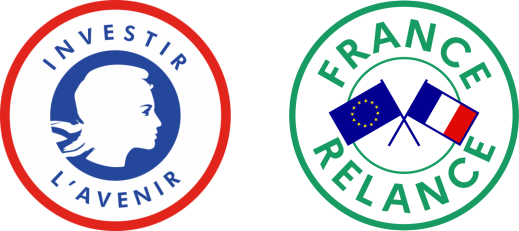 This event benefits from the French state support managed by the National Research Agency under the France 2030 program (ANR-22-CMAS-0001) and the Investments of the Future Program (ANR-21-ESRE-0032).